If you're a fellow social media manager reading this dissatisfied with the social media tool you're trying to use, grab a coffee and enjoy! ☕
Hey, fellow SMMs! 👋
We're social media managers. We know socials like the backs of our hands and so we know, like you, the pains of current scheduling platforms and tools out there. To name a few:
Manually posting as you've reached your limit on social media platforms.
Basic but crucial SMM features aren't included in the cheaper plan = spend more to get the essentials.
Using email, Slack or Trello to communicate properly with your clients.
Your Buffer post disappearing off the face of earth as you're writing, due to an error.
Ring a bell?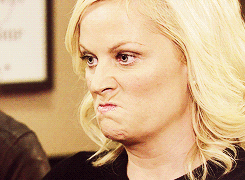 I've seen hundreds of SMMs in Facebook groups having friction with their scheduling tools. Simply put, they aren't built for professional marketers with clients, most are built for business owners. Sure, there are agency packages, but why should you be charged per profile and not per brand?
Why are fundamental features not included? How come it's impossible to provide your social media service using just one platform? Why is it all just too much to ask?!
Meet our Oleso social media tool – built by social media managers, for social media managers!
Oleso is a new kind of social media tool. One that doesn't just help you manage posts and campaigns, but the whole social media service you provide. We experience and are listening to what us SMMs need, and building what matters most. Some of the most exciting tools in Oleso:
Built by SMMs (us and you) for SMMs (us and you)
Full client management and scheduling system. All you need.
Slack replacement for teams and for your client communication
Social media scheduler
Trello replacement for KanBan, notes and post-approval
Store all your content from you and your client in the media library ready for scheduling. No downloading!
Billing system to help your clients pay you on time
Media library to replace your cloud storage for content
Pay per brand, not per profile.
Organise and switch between clients easily and get more done.
Talk to your clients using instant messaging. No need for Trello, email threads, Slack or Whatsapp.
Although we have some amazing feature ideas internally and on our Trello roadmap, we might be missing a few more obscure ones that you need.
That's where you guys come in:
Our aim is to be 100% transparent and work with each other, as SMMs, in building the dream platform we've all been so desperately seeking.
How Oleso Benefits Marketers
We're building this exclusively for professional marketers, not business owners. This means tools that you need to run your freelance or agency business. You'll save time scheduling posts with our helpful extras like hashtag libraries, image recognition to automatically create hashtags, content categories, client media upload and our nifty post-approval process.
You'll increase client retention as the service experience your customers have is much better through our app. They can help you manage content/media, approve/make comments on your posts, track performance, see strategy and goals and even communicate with you, all through 1 app.
Just to top it off, we help you with chasing clients by reminding them when they need to supply content, approve posts or even notify them when a post is doing particularly well!
It's all about improving your client experience and making scheduling a simple and painless experience for you.
Here's some of the amazing support we have received from other SMMs on Reddit alone!
How can you help?
I hope you're excited by what we're doing! We certainly are 🤣 We're running Beta in the summer and would love to get more feedback from social media managers so you can steer the direction we take with development. We want to be totally transparent and work from your feedback, ideas and knowledge, including how to price it, to build this perfect SMM power machine together!
🌟 Help us continue to spread the word to other SMMs on social media!
🌟 Start making your suggestions here on our Facebook Group and vote for your favourite features on our public Trello board!
Be a part of our adventure to making this the best tool in the land of SMMs, together.
——–
How did the idea come about?
Our small Oleso team would frequently talk in our group chat about how frustrated we are about certain platforms, and how our Trello+Buffer+Email+Basecamp+Google Drive system was just too much! So, together, we figured there must be a better way to manage a social media business. I (Rhianna) spoke with my partner about this, who just so happens to be the company owner of MLC and Oleso. We decided to go and build this platform ourselves! We figured if we could benefit from using it, then if there's interest, why not share the love with other SMMs/agencies as it's clearly a much-needed system.
Our magical sub-brand, MLC, helped to make this happen 🎉